Microsoft Windows Features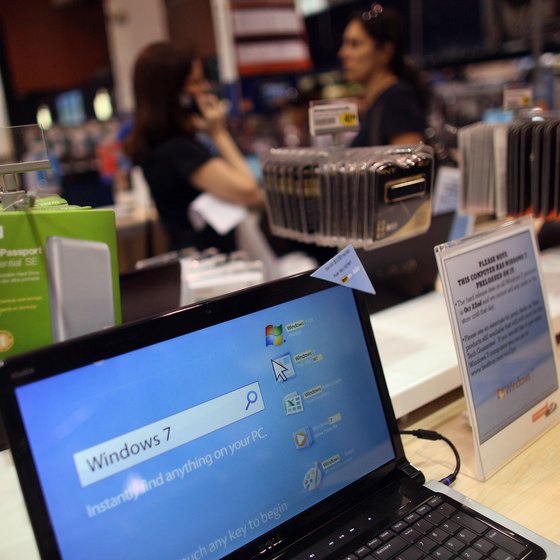 Microsoft Windows is an operating system created by Microsoft for PC computers. An operating system is the software utilized to run and manage programs and functions on the computer. Windows updates and adds to its features with each release, however some of the features it is known for are Windows Live, Windows Search, Windows Updates and Windows Taskbar.
Control Panel
The Control Panel is a section of Microsoft Windows that enables a user to change various computer hardware and software features. Settings for the mouse, display, sound, network, and keyboard represent a few examples of what may be modified in the Control Panel. Below are some examples of how the Control Panel appeared in Windows.
The evolution of the Windows Control Panel
Taskbar
The taskbar is an element of an operating system located at the bottom of the screen. It allows you to locate and launch programs through Start and the Start menu, or view any program that is currently open. The taskbar first introduced with Microsoft Windows 95and can be found in all subsequent versions of Windows. It also allows them to check the date and time, items running in the background through the Notification Area, and with early versions of Windows access to the Quick Launch.
Desktop
A desktop may refer to any of the following:
1. A desktop is a term commonly used to describe a desktop computer or system unit.
2. When referring to an operating systemor GUI (graphical user interface), the desktop is a system of organization of icons on a screen. The Microsoft Windows desktop was first introduced with Microsoft Windows 95 and included with every version of Windows since then. The image below is an example of the Microsoft Window
Windows Application
Windows Application is a user build an application that can run on a Windows platform. The windows application has a graphical user interface that is provided by Windows Forms. Windows forms provide a variety of controls including Button, TextBox, Radio Button, CheckBox, and other data and connection controls. You can easily design a web application using an IDE Microsoft Visual Studio using a variety of languages including C#, Visual Basic, C++, J# and many more
Icon
An icon is a small graphical representation of a program or file. When you double-click an icon, the associated file or program will be opened. For example, if you were to double-click on the My Computer icon, it would open Windows Explorer. Icons are a component of GUI operating systems, including Apple macOS X and Microsoft Windows. Icons help users quickly identify the type of file represented by the icon. The image to the right is an example of "My Computer" icons in different versions of Microsoft Windows.
Windows Accessories – Operating Systems
Windows operating system ships with some handy applications known as Windows accessories. Calculator, Notepad, Paint, Explorer, WordPad are some of the most frequently used accessories.
Apart from above mentioned applications, Windows has a few tools for Ease of Access and some System Tools. We'll be briefly talking about them here.
Calculator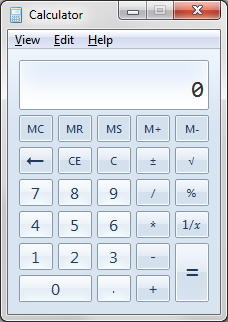 Calculator is a calculating application included in all the versions of Windows. It can be used to perform simple calculation, scientific calculation and Programming calculation.
Notepad
Notepad is a generic text editor included with all versions of MicrosoftWindows that allows you to create, open, and read plaintext files. If the file contains special formatting or is not a plaintext file, it will not be able to be read in Microsoft Notepad. The image to the right is a small example of what the Microsoft Notepad may look like while running.
Paintbrush is a raster image editor for Mac OS X. It aims to replace MacPaint, an image editor for the classic Mac OS last released in 1988. It also is an alternative to MS Paint. It has basic raster image editing capabilities and a simple interface designed for ease of use. It exports as PNG, JPG, BMP, GIF, and TIFF. The application also is often used for pixel art because of its grid option, and is not made for large scale images or GIMP or Photoshop-like editing on pictures or photographs.Paintbrush